Yeah, whatever.
So, I find out yesterday that today would've been the NHL All-Star Game. So, basically, hockey would've been really exciting from here on in. And there hasn't even been one real negotiation session yet, just a series of presentations and "discussions"... Even if somehow a deal were reached, I could care less who would win the Stanley Cup this year... unless, of course, Montreal went on a tear and won #25. If that isn't possible, then I'd just assume they suck for 2 months and get to draft Crosby instead of make the playoffs. But whatever, probably non-issues at this point. Even if they do get a deal done in the next week somehow, I hope they cancel the season and just start from scratch next year.
But anyways, away from hockey and the bitterness that brings nowadays. It's above zero and continuing to melt outside. Lovely.
Well, I took this book quiz that everyone seems to be taking, and ended up being a book I've never considered reading in my life. Screw English majors.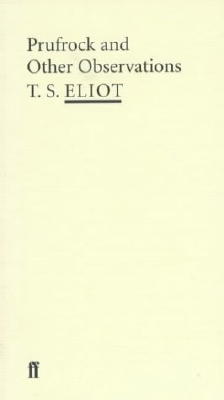 You're Prufrock and Other Observations!

by T.S. Eliot

Though you are very short and often overshadowed, your voice is poetic
and lyrical. Dark and brooding, you see the world as a hopeless effort of people trying
to impress other people. Though you make reference to almost everything, you've really
heard enough about Michelangelo. You measure out your life with coffee spoons.


Take the Book Quiz
at the Blue Pyramid.
I'm hardly short, and I like to think of myself as an optimist, though I'm quite cynical. Whatever.